2019 | Hope Theatre / Bread and Roses
★★★★★ The Spy in the Stalls ★★★★★ The Review Chap ★★★★★ Inter:Mission
★★★★★ "a tight talented production" LondonPubTheatres
★★★★ "directed with meticulous tempo and sensitivity" Broadway World
★★★★ "jumps from comedy to tragedy with great ambition and execution" A Younger Theatre
★★★★ Theatre Weekly ★★★★ Dress Circle Antics ★★★★ Close-Up Culture ★★★★ Theatre and Art Reviews ★★★★ The Crumb ★★★★ Breaking the Fourth Wall ★★★★ I Thank You Theatre ★★★★ Paul in London
Written by Michael Black
Directed by Matt Strachan
With Alana Connaughton, Michael Black.
Design Esteniah Williams | Lighting Design Aiden Bromley (Hope Theatre) / Guido Garcia (Bread & Roses) | Sound Design Nicola Chang | Movement Direction Ruth Phillips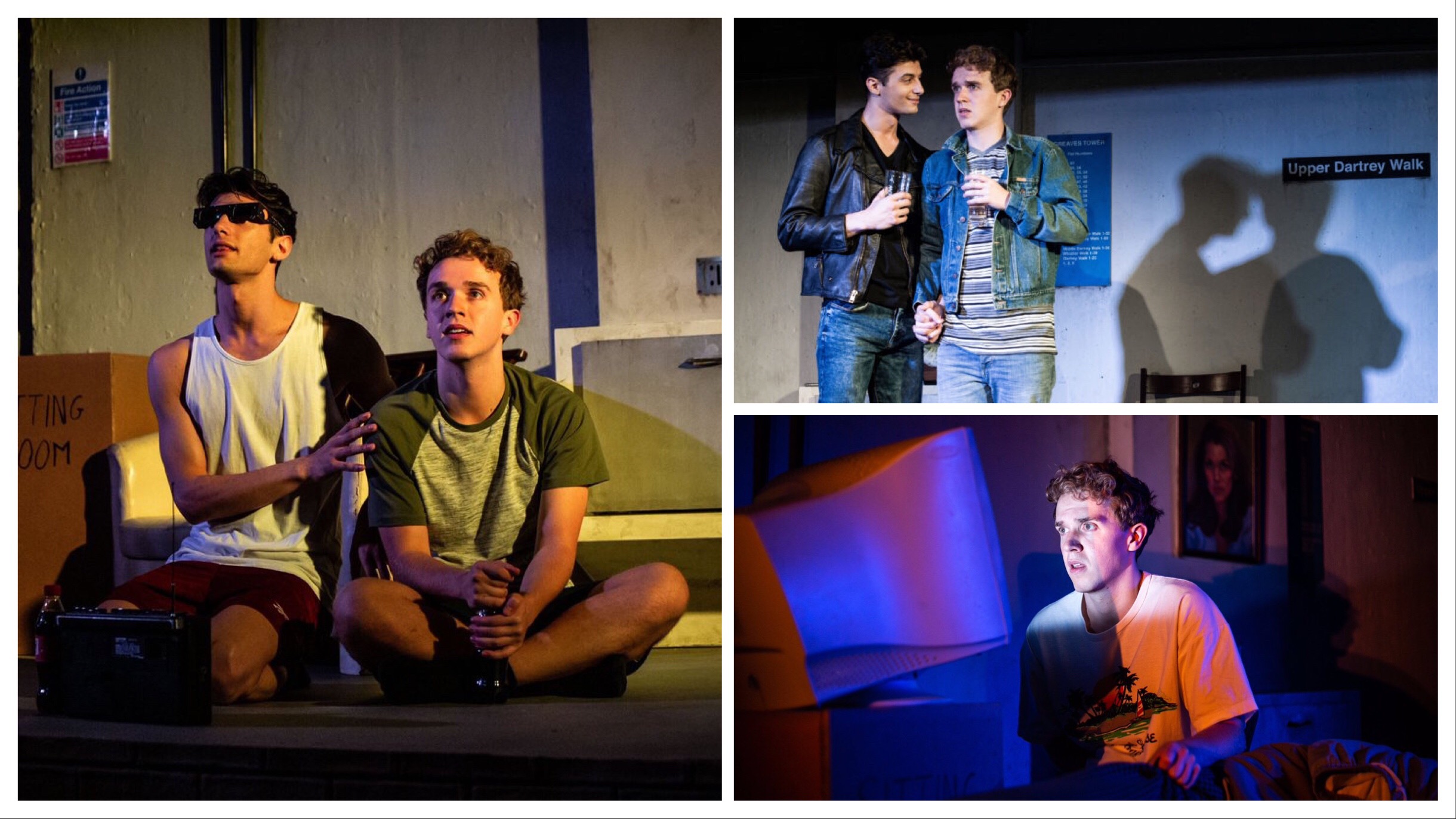 2019 | King's Head Theatre
★★★★★ Theatre Weekly ★★★★★ The Upcoming
★★★★ The Stage ★★★★ Broadway World ★★★★ The Spy in the Stalls ★★★★ Everything Theatre ★★★★ Pocket Size Theatre
Written by James Corley
Directed by Harry Mackrill (Assistant Matt Strachan)
With Nikolaos Brahimllari, Mirlind Bega, Tom Milligan, Patricia Potter.
Design Rachel Stone | Lighting Design Jai Morjaria | Sound Design Harry Linden Johnson | Movement Direction Chi-San Howard
2018 | Etcetera Theatre
★★★★ "highly enjoyable … creates an atmosphere that expands beyond the confines of the stage" LondonPubTheatres
★★★★ Theatre Weekly ★★★★ LondonTheatre1 ★★★★ MusicalTheatreMusing
Written by Brad Ross, Ellen Greenfield and Hal Hackady
Directed by Matt Strachan
With Charlotte Shaw, Susannah Gidley, Guido Garcia.
Musical Direction Samuel Wilson | Choreography Becky Harrison | Design Russo Rainaldi | Lighting Design Guido Garcia
2018 | Lion and Unicorn / Bread and Roses
★★★★ "a thoroughly engaging new work … a gripping production with well crafted characters and an accomplished cast … full of real tension, high emotion and explosive scenes of confrontation" AlwaysTimeForTheatre
"a realistic and powerful display of human emotion" The Spy in the Stalls
Written by Michael Black
Directed by Matt Strachan
With Simon Morgan, Michael Black, Rachel Morris, Mickey Mason.
Design Russo Rainaldi | Lighting Design Chuma Emembolu | Sound Design Johnny Edwards
2018 | Katzpace
★★★★ "brought to life with superb believability and presence … a relevant, well directed and well performed play that I would recommend everyone to see" LondonPubTheatres
"an astute and interesting piece of theatre" The Spy in the Stalls
"hilarious and ruthlessly truthful" Scatter of Opinion
Devised by Woohoo Debbie
Directed by Matt Strachan
With Carolina Grierson, Tim Larkfield, Joanna Lord, Sam Peterson and Charlotte Shaw.
Design Grace Venning | Lighting Design Daniel Spreadborough
2017 | Pleasance Dome, Edinburgh Fringe
Written by Matt Strachan
Directed by Peter Harrison
With Seymour Mace, Chris McGlade.